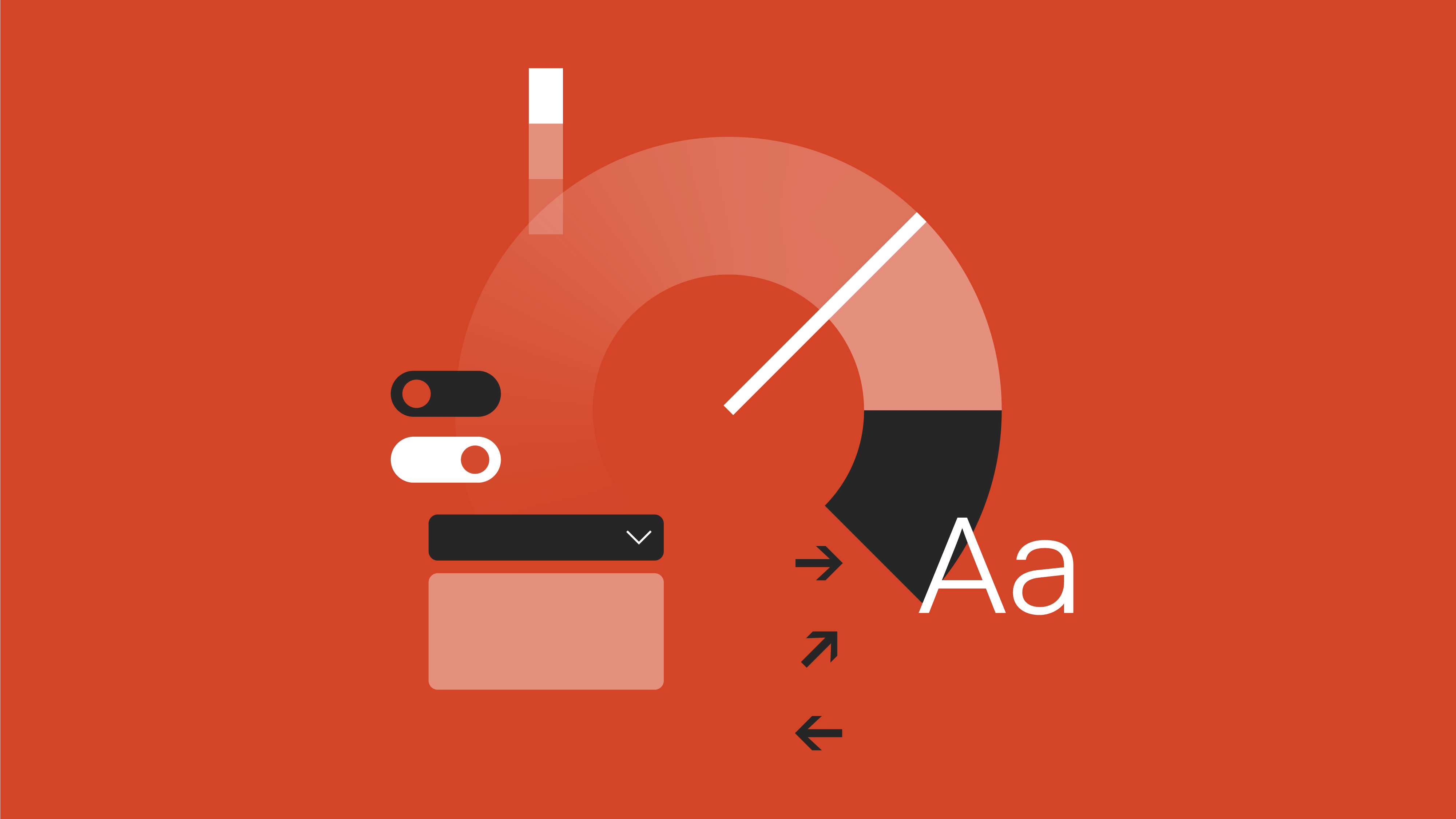 Nowadays, many companies have a design system, but the issues many organizations currently face include scaling it, getting the right funding, determining who owns the design system, and getting buy-in from internal product teams to use it.
Are you facing any of the aforementioned challenges with your design system? If the answer is yes, the unfortunate reality is that it's slowing your progress — not only for your designers but across your entire organization and product portfolio. In 2022, a competitive edge in digital customer experience is essential — as the events of the last two years have proved.
Your design system is meant to serve your company's products, and it's a product that can help you make more products. To move your design system from project to product, it's important to understand how it's performing now.
Focus on success metrics
With the right success metrics, your team can ensure that your design system is well-funded as an internal product for your organization, and gain champions for the system at the executive level — this is essential if you want to see the design system scale across your company.
After all, the point of a design system is not just to benefit designers and improve their own workflow. It's about increasing collaboration across all teams that work together on products. This includes development, quality assurance, product management, and marketing. A great design system should benefit all these departments, and most of all, get them all working and acting like one team.
Great success metrics for a design system include:
Improved accessibility rating for your products
Faster time to launch for products and new features
Reduction in rework, and/or the amount of time spent on design and development QA
Satisfaction score (like eNPS) for teams using the design system
Capital efficiency gains from increased speed to market
As you can see, these metrics aren't focused on the design team. A design system has global impacts on the business. With this in mind, it's time to rethink the term 'design system'. It's a product system, and the work of building one belongs just as much to the development team as the design team. At Rangle, we adopt a DesignOps practice, which encapsulates the workflows, processes, tooling, and team roles that support high-quality, consistent design practices. This practice has wider company benefits beyond the confines of the design team.
Once the workflow between design and development is established, processes, a governance model, and a means for all users to contribute back to the design system bring together all the stakeholders to ensure not only the success of the design system itself, but also your customer-facing products and experiences.
Design system health check
So what do you know about how well your design system is meeting the needs of your product teams? Have a look at the health checklist below, and assess your organization's design system against each of the eight symptoms.
These are the most common issues that plague design system implementation, but they are by no means the only issues your company may face. As each organization is unique, it's important to look at your design system as a tool for solving your unique problems—and tune its processes, resourcing, and intended outcomes to meet those challenges.

"The best design systems are never done. As living digital products, they need to adapt alongside the people and products they represent."
Maintaining and Evolving Your Design System, InVision
In Episode 6 of InVision's 'Expert Advice' series, Brad Frost shares three team models for maintaining and evolving your design system:
Centralized model: you have a dedicated product team that is responsible for making, maintaining, and evolving the system, providing a "systems" view team structure.
Federated model: you don't have a centralized team but instead, representatives that work on different products across the whole organization.
Cyclical model: this is a combination of the centralized and federated model, a diverse model combining a bird's-eye view and an on-the-ground perspective.
Taking your design system to the next level
Taking your design system from merely 'done' to scaled, performant, and delivering ROI is a huge undertaking and it can be a multi-year process. If your organization is struggling, it can be useful to partner with an experienced external agency to audit your processes and get your design system back on track. We offer a Design System Canvas service that provides actionable feedback for your design system team.
More than just a report, the audit includes practical examples, including design and code artifacts for your teams to implement, and a walkthrough build of a new component or feature. The audit isn't just based on overall industry best practices, but on a detailed understanding of what your business is trying to achieve. With gap analysis, recommendations for automation opportunities, and technical infrastructure upgrades, it's about creating the best design system for your unique products.
Remember, your design system is the one source of truth and maintains brand consistency. That being said, ownership of a design system should be distributed across your organization, and it should incentivize people to work together rather than apart.
If you need to improve organizational confidence in your design system to ensure it has the right budget, adoption, C-level champions and a real chance to scale, focus on its impacts. Decide on the metrics that matter, map them to your overall business KPIs or goals, and look for ways to improve its adoption.
See also: 5 Design System Fails — And Their Fixes